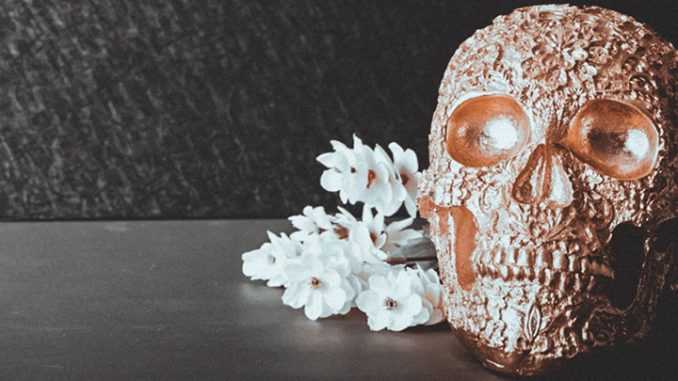 Most of us will be finding ourselves staying-in with our significant other this Valentine's Day. I suggest we all grab some popcorn and a heart full of chocolate candy, snuggle up on our comfy couches, and watch some great horror romances. Some of the best love stories have the most tragic endings.
---
The Love Witch
Amazon Prime, Crackle, Vudu
If you didn't know any better, you would be convinced that this bizarre movie was filmed in the 1960's. The Love Witch is a visually stunning, though somewhat confusing, journey into the world of witches who believe their sole purpose in life is to find someone to love them and give themselves to their partner completely. Unfortunately, that kind of love can be a bit too much for most men to handle.
Sleepy Hollow
Amazon Prime, Tubi
The writings of Washington Irving combine with the imagination of Tim Burton to create one of my personal favorite films. In Burton's version, Ichabod Crane is a scientifically minded detective instead of a superstitious school teacher. While investigating a string of decapitations in Sleepy Hollow, Crane quickly falls in love with the beautiful Katrina Van Tassel.
Crimson Peak
Cinemax
The epitome of gothic romance! A young bride moves into her new husband's dilapidated mansion and is haunted by the ghosts and secrets of the family she's married into. Just like all of Guillermo del Toro's movies, this one is a macabre feast for the eyes.
Red Riding Hood
Tubi
Amanda Seyfried stars as the titular character in this dark romance. A classic love triangle set in a quaint village that just so happens to be infested by werewolves. After a string of attacks, Valerie begins to suspect that the beast might be someone she knows.
Life After Beth
Rent or Buy
True love never dies at least not when your dead girlfriend returns from the grave. The unexpected return of Beth is just the beginning of a full blown undead invasion. It's up to her boyfriend Zach to figure out what's causing this and what to do with his zombie girlfriend.
Warm Bodies
Starz
A horror rom com told from the perspective of a zombie named R. While on the hunt for human brains, R encounters Julie and feels his heart beat for the first time since he died. After dispatching Julie's boyfriend, R starts to fall in love with her and feel more and more human.
Wolf
Rent or Buy
After being bitten by a wolf, Will Randall (Jack Nicholson) starts to act more and more like a wild animal. He falls in love with Laura (Michelle Pheiffer) as he tries to come to grips with his new reality and deal with another werewolf he accidentally created.
Bram Stoker's Dracula
Rent or Buy
Based on the 1897 novel "Dracula", this striking film stars Gary Oldman as the original prince of darkness and Winona Ryder as Mina Harker, the object of his infatuation. Dracula is convinced that Mina is the reincarnation of his late wife and seeks to make her his undead bride.
Let The Right One In
Hulu, Amazon Prime
This film features a different kind of love story, one between a 12 year old boy and a child vampire. Their friendship blossoms amid a string of gruesome murders. Eventually Oskar learns the truth about Eli and her roll in the killings.
Witches of Eastwick
HBO Max
After three friends lose their husbands, they inadvertently form a coven and summon a mysterious man. He proceeds to court each woman in turn and teach them about the magical abilities they didn't know they had. But is he to be trusted?
Bonus: Bride of Chucky
Showtime, Peacock
Not quite as conventionally romantic as the other films on this list, but it's a bit of campy fun for horror loving couples to watch on Valentine's Day.
---
What are your favorite romantic horror movies? What did I miss? Let me know in the comments below!