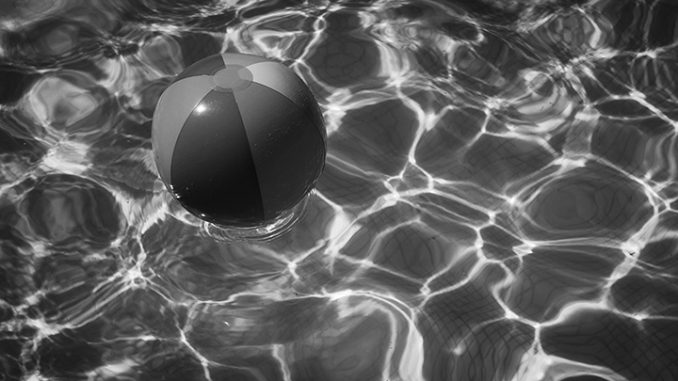 Are you looking to have a fun summer themed horror marathon? You've come to the right place! I hop you enjoy my list of 10 Summer Horror Movies.
Every summer a slew of new horror movies are released. This year we have a few to look forward to including The Dead Don't Die (June 14), Child's Play (June 21), Annabelle Comes Home (June 26), Midsommar (July 3), Crawl (July 12), Scary Stories to Tell In The Dark (August 9), 47 Meters Down: Uncaged (August 16), and It Chapter Two (September 6.) Which one are you looking forward to the most? Let me know in the comments!
Since we've just past Memorial Day, the unofficial start of summer, I thought I would revisit some of my favorite horror movies that take place in the summer. I've also included info on where to stream and watch these movies for free (some with subscription) as of this posts publishing date.
---
I Know What You Did Last Summer (1997)
Stream on Netflix
Four friends accidentally kill a man and decide to hide the body. A year later they reunite in their small town after one of them gets an eerie message from someone who knows what happened. People around the foursome begin to die as they try to figure out who is hunting them.
I was a teen in the 90's so IKWYDLS and Scream are the horror movies I got to see in the theater, so they hold a special place in my heart. I was also a big Buffy the Vampire Slayer fan I kept expecting SMG to Slayer-Up and kick the killer's ass.
Sequel: I Still Know What You Did Last Summer (1998)
---
Jaws (1975)
Stream on Starz / Theatrical Re-Release 7/3/19
A great white shark stalks the beach-goers of Amity Island. It's up to the police chief, and ichthyologist and ship captain to find the beast and end it's feeding frenzy.
Check out the "Inside Jaws" podcast from Wondery for a behind the scenes deep dive into the classic film. After that, check out their other series on Psycho and The Exorcist.
Sequels: Jaws 2 (1978) Starz, Jaws 3-D (1983) Starz, Jaws: The Revenge (1987) Starz
---
Friday the 13th (1980)
Stream on Showtime
Can't say they weren't warned! Camp counselors, attempting to reopen a summer camp with a tragic history, end up being stalked by a masked killer.
A true summer connection! One of my favorite memories of working summers at our local drive in theater was the night all the employees did an after hours "lock-in". We stayed awake until the sun came up playing games, eating snacks, and watched Freddy vs Jason in a near empty outdoor theater.
Sequels: Friday the 13th Part 2 (1981) Hulu, Friday the 13th Part III (1982) Hulu, Friday the 13th: The Final Chapter (1984) Hulu, Friday the 13th: A New Beginning (1985) Hulu, Friday the 13th Part VII: The New Blood (1988) Hulu, Friday the 13th Part VIII: Jason Takes Manhattan (1989) Hulu, Jason Goes to Hell: The Final Friday (1993), Jason X (2002), Freddy vs. Jason (2003)
Remake: Friday the 13th (2009)
---
The Cabin In the Woods (2011)
Rent/Buy Only
College students journey to a remote cabin where they unwittingly awaken a family of zombies. All is not what it seems however, and a bigger evil is at play.
Much like Scream, this is a horror movie ripping on the clichés of horror movies that have come before it.
---
Jeepers Creepers (2001)
Stream on Showtime
On their way home from college, a brother and sister stumble upon a horrific discovery and catch the eye of a unstoppable monster.
My friends and I were slightly obsessed with this movie in college.
Sequels: Jeepers Creepers 2 (2003) Starz, Jeepers Creepers 3 (2017)
---
Final Destination (2000)
Stream on Netflix, Cinemax
A teenager has a premonition about his death moments before his plane to Paris takes off. While he and a few other travelers are able to deboard the plane takes off and explodes. Unfortunately for them, no one can escape death.
Almost all of the Final Destination movies take place in the summer and most are on Netflix, so I think a marathon is in order.
Sequels: Final Destination 2 (2003) Netflix, Final Destination 3 (2006) Netflix, The Final Destination (2009) Netflix, Final Destination 5 (2011)
---
Texas Chainsaw Massacre (1974)
Stream on Shudder
A trip to an old family farmhouse leads to a scene of horror as friends are picked off one by one by a crazed family of cannibals.
The character of Leatherface is based loosely on murderer Ed Gein.
Sequels: Texas Chainsaw Massacre 2 (1986), Leatherface: The Texas Chainsaw Massacre III (1990), Texas Chainsaw Massacre: The Next Generation (1995), Texas Chainsaw 3D (2013)
Prequel: Leatherface (2017)
Remake: The Texas Chainsaw Massacre (2003) Netflix, The Texas Chainsaw Massacre: The Begining (2006) Netflix
---
Tucker and Dale vs. Evil (2010)
Stream on Netflix, Hulu & Tubi
Damn college kids again! A group of vacationing students who have seen way too many of the movies on this list, mistake two redneck men for murderers. Hilarity ensues.
If you enjoyed Shawn of the Dead this is a movie for you. It's so funny even my horror-hating husband loved it.
---
The Lost Boys (1987)
Rent/Buy Only
A teenage boy moves to a new town and find himself wrapped up in a vampire's nest. 1980's teen angst at it's finest.
I feel like watching The Lost Boys has become a right of passage for every horror genre fan as well as emo kids and goths. It's part of our shared life experience, embrace it.
Sequels: Lost Boys: The Tribe (2008), Lost Boys: The Thirst (2010)
---
Us (2019)
On Digital 6/4, DVD/BluRay 6/18
Doppelgängers invade a family's summer home and turn their vacation into a nightmare. Who are they and what do they want?
While I didn't enjoy this as much as "Get Out" I hope that Jordan Peele continues to produce these smart horror films well into the future.
---
Bonus: Addams Family Values (1993)
Stream on Hulu
The Addams family adds a new member to their family and a new nanny forces Wednesday and Pugsley out of their comfort zone. Featuring the best Thanksgiving Day pageant ever filmed.
This is one of those times that the sequel to a movie (The Addams Family, 1991, Hulu) was just as good, if not better than the original.
---
Coming Soon: Midsummer (2019)
In Theaters 6/24
From IMDB: A young woman reluctantly joins her boyfriend on a summer trip to a Swedish festival where things quickly go awry.
This one is on my watch list and looks super creepy.