Just in time for the 31 days of Halloween I have finished my DIY Halloween Advent Calendar! As with most of my projects I wanted to do this as easy and cheaply as possible using things I already had as much as I could.
If you are a Circut user, you can find the cut files for the boxes and the labels in my library. If you are not a Circut user, don't worry! I have provided pdf files of the boxes that you can use as a template and the labels which you can print and cut out by hand.
Materials
Box – I used an amazon box that I get all the time so chances are you have one too! If you use a different size box you will have to adjust the treat boxes accordingly.
Contact paper or wrapping paper – I used black woodgrain but you can use anything you want – make it your own!
Halloween card stock – Another chance to put your own spin on it!
Gold & black card stock (Cricut users) or other colors if desired
A printer & photo paper (non-Cricut users)
Cut files and/or PDF templates – download from our Library
Instructions
Step 1: Choose your box
I'm using this box that I got from Amazon, it's approximately 8.5″ x 10.625″ x 2.75″.
Step 2: Prep your box
Cut all but two of the long flaps off of your box. The cut flaps are going to create the inner grid and the remaining flaps will be re-taped to form the back of the calendar. Cut them all in half long ways. You will need 4 long ones and 5 short ones after the cut.
Step 3: Draw your cut lines
If you are using the same box size as me, you will divide each flap in half the long way and add lines on one side approximately 2.125″ apart.
Step 4: Cut notches
Now you will cut along the smaller lines that you created. DO NOT CUT the long line or past the long line, this is your guide.
Step 5: Wrap the Box
Use your contact paper or wrapping paper to cover the front, sides, back, and insides of the box.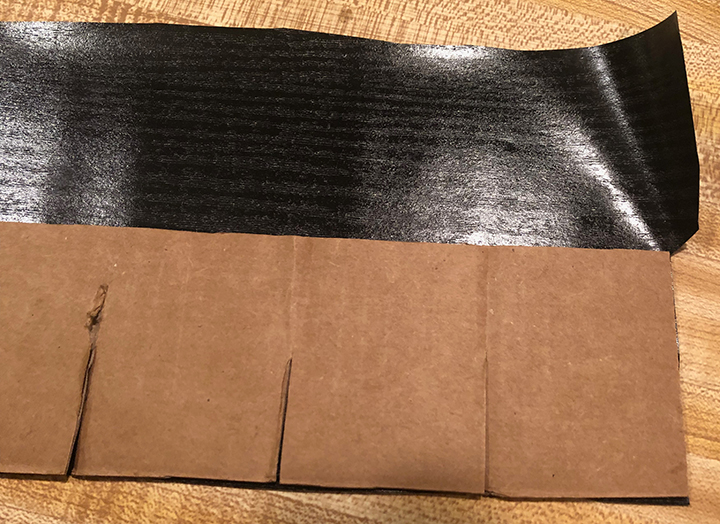 Step 6: Wrap the flaps
Wrap the flaps with your contact paper or wrapping paper. Be sure to cover the edges and any part that will be exposed.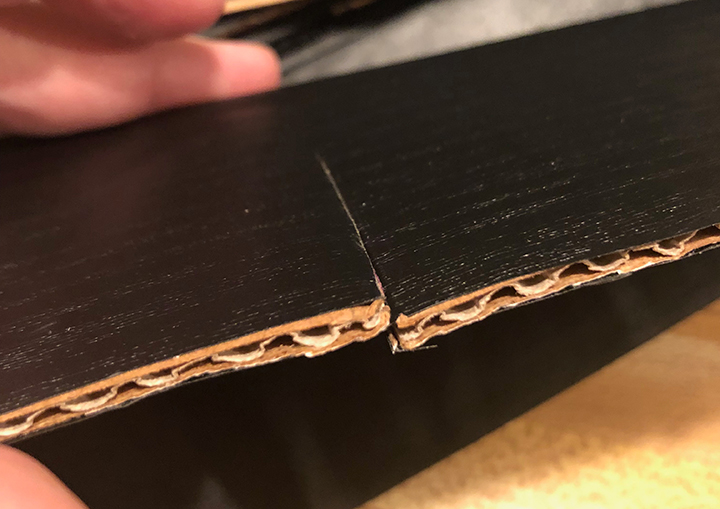 Step 7: Re-Cut Notches
Re-cut the notches through the contact paper.
Step 8: Assemble your box
Use the notches to create a grid with the covered flaps and insert it into the box. Doesn't have to be perfect, it's Halloween!
Step 9: Cut and assemble drawers
You will need 30 drawers. I used 10 different card stock pages, 3 each.
Step 10: Insert Drawers
Insert the drawers into the box and fill each one with a different treat!
---