For one month every year the world celebrates the strange and scary and this is the time that many of us are in our element. If you are like me, one month is not enough! So what do you do the other 11 months when the leaves aren't falling and all the haunted attractions are closed? I have ten fun and frightening ways to keep the spooky spirit alive all year long!
---
Have a Scary Movie Marathon
Sure, this one is pretty obvious. Pick a night, turn off all the lights, pop some popcorn and watch your favorite scary movies. Maybe you should look into some movies you've never seen before! Check out your preferred streaming service or on-demand channels to find out what they offer.
Have a monster movie marathon with our Universal Monster Movie Guide.
---
Binge A Horror TV Show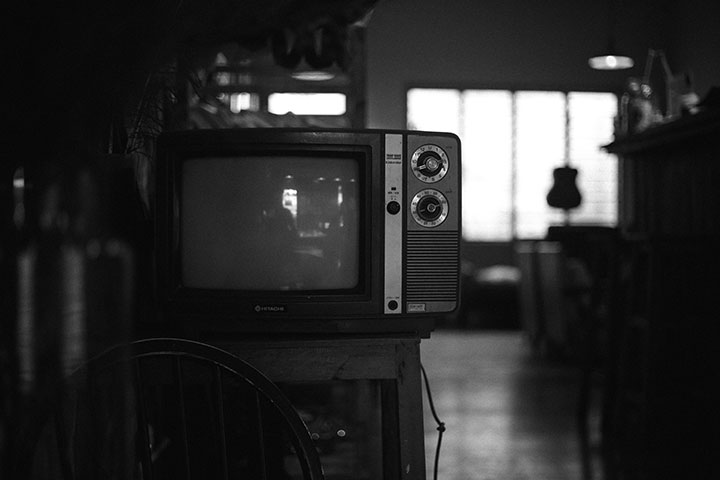 From The Twilight Zone to American Horror Story, Hollywood has been providing us with creepy binge-worthy programs for generations. Some of my recent favorites include Stranger Things, The Haunting of Hill House, Bates Motel, and The Exorcist – all of which can be found on Netflix.
For lighter tastes check out Buffy the Vampire Slayer, Santa Clarita Diet, True Blood, or Ash Vs. The Evil Dead. Classic shows like Alfred Hitchcock Presents, The Outer Limits, and even Tales from the Crypt are great because each episode tells a different tale.
Personally, I've been saving What We Do In The Shadows so I can watch the whole first season at once.
---
Take A Night Hike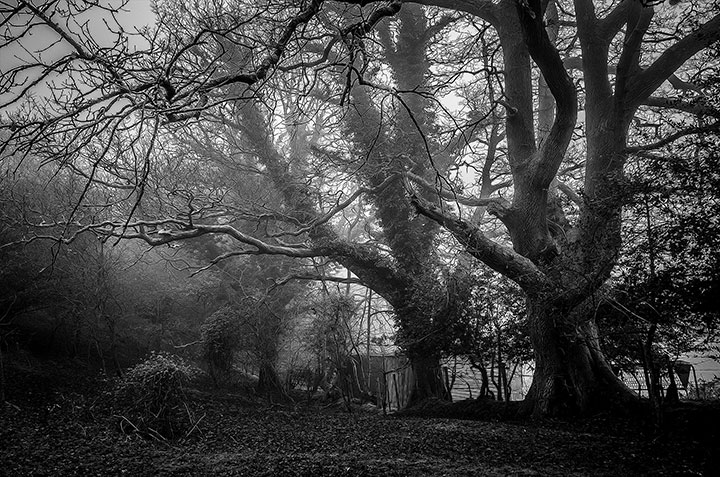 In Girl Scouts one of our favorite things to do while camping was to grab some flash lights, bundle up, and take a night hike through the woods. Along the way we would creep each other out by shining our lights on the trees and finding knots that looked like demon faces. We would jump and scream every time there was a rustle in the bushes and then fall into fits of laughter.
Recruit some friends to come with you! Never hike alone, especially at night, that's how horror movies start.
---
Listen to Scary Podcasts
I spend my work days listening to podcasts and YOU SHOULD TOO! In fact, right this very second I am listening to The Box Podcast. Apple iTunes has a featured collection on it's home screen called "Scary Stories." It's the prefect medium for spreading these chilling tales.
Some great podcasts for short stories include The Nosleep Podcast, Knifepoint Horror, Snap Judgement Presents: Spooked, and Creepy. If you're looking for something that is more of a continuing story I would recommend The Black Tapes, Darkest Night, and Mirrors. My personal favorite is Ghosts in the Burbs!
Don't forget I started a series of Podcast Recommendations with this post about Dark Sci-Fi Audio Dramas. I also tweet about the podcasts I listen to almost daily – follow @frightathome.
---
Make a Creepy Craft
Believe it or not this one is my favorite 😉 Take the Pinterest plunge or check out some of the projects we have here. Make something to enjoy now or get some projects out of the way for your Halloween decor. Try to avoid anything that you will need in-season supplies for as they will be more difficult to find depending on how far out you are from October.
Join our Facebook Group, Creepy Crafters, and share what you decide to make!
---
Plan Your Next Halloween Costume
Don't be one of those Last-Minute-Lucys desperately frighting over the only sexy construction worker costume left at Party City. The sooner you start to plan the better your costume can be and the more Halloween events you will be able to wear it at! Costume patterns are always available at fabric stores or you can take an old costume and find ways to make it better.
Maybe this is the year you are going to make the ultimate articulated werewolf costume complete with jump stilts. If you do, I want to see it!
---
Take A Ghost Tour
Everywhere you go there are tales of restless ghosts haunting locations nearby. Many large cities, and some small towns, offer some sort of ghost tour year round. We live in northern Illinois and have taken a Weird Chicago tour, it was so fun! I recommend you do your research, some presenters are better than others. Get a group together and have a meal before or drinks after (or both) at the most unique bar or restaurant you can find nearby.
PLEASE email me about your experience! I'd love to do a future blog post about these kinds of tours!
---
Make a Frightening Meal
I guess, for some people, every meal is frightening, depending on their cooking expertise. Another trip down the rabbit hole that is Pinterest will find you overwhelmed with spooky themed recipes. Pick one you have always wanted to try and try it now! You may find the perfect recipe for your next Halloween party.
If you need something to wash it down, try my Loch Ness Potent Punch!
---
Read a Horror Novel
Another shocker, one of my favorite genres of fiction is horror. I know, I know – you're learning so much about me in this post! It's many other people's favorite too so there is plenty to choose from. I'm a big fan of Joe Hill, my favorite novel of his being Heart Shaped Box. I recently recommended Paul Tremblay's A Head Full Of Ghosts in a recent Eek-Mail. My mom's all time favorite book, and the one she called the scariest she'd ever read, was Ghost Story by Peter Straub. I've read it, it's terrifying.
Right now I'm listening to the audio book for Kill Creak by Scott Thomas. What are you reading? What would you recommend? Email me or comment below.
---
Play a Scary Game
Pick your poison: board game, card game, video game, or roll-playing game! There are plenty of creepy versions of all of these. I'm not a gamer myself, but in college we used to get together most nights to watch a friend play Resident Evil 2, American McGee's Alice and Clocktower. I'm much more into board games and card games like Gloom, Zombies, and The Werewolves of Millers' Hollow.
Don't forget! I have my very own party game version of CLUE with free printable game materials.
---
BONUS!
The absolute best way to keep the spooky spirit alive all year long is to stay up to date with all the projects, recipes, and other creepy fun on this very website! Join our Eek-Mail lists for weekly updates.