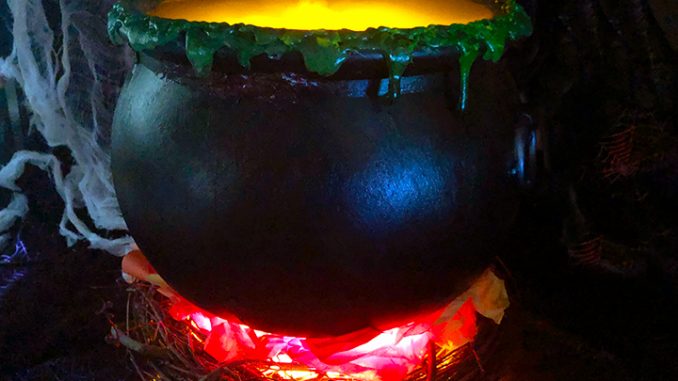 Welcome to the second in my four part witch's cauldron series – Easy Fake Fire Prop Tutorial for Halloween. If you missed part one, "Make a Black Plastic Cauldron Look Old and Used", go here to view. Combining these two tutorials will give you a cool Witch's Cauldron you can use as a decoration or a prop to match your costume.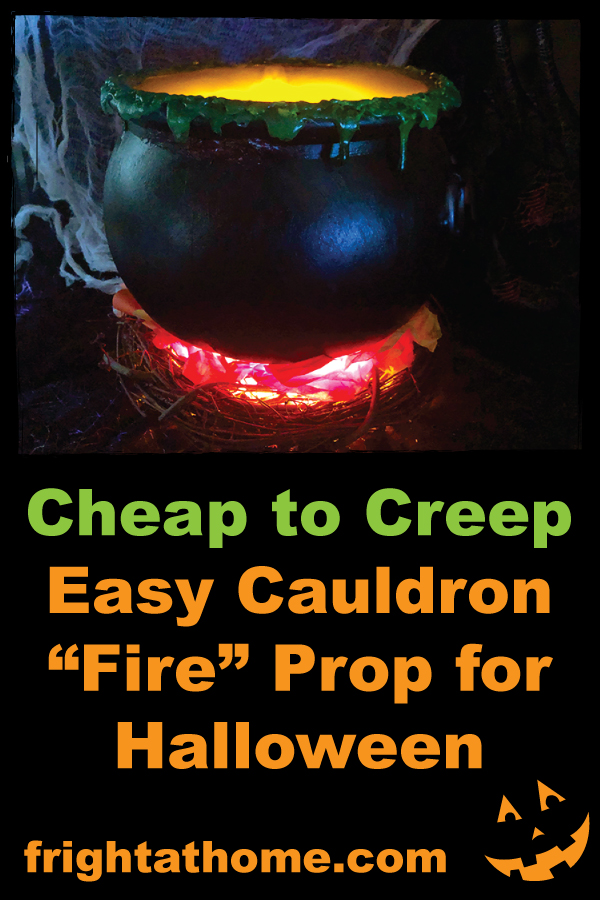 As with the last post, I've tried to make this project as easy and cheap as possible. There are a bunch of tutorials on using foam to make burning embers – they look really cool, but kinda messy. I wanted to make something easy enough for kids to help with!
Easy Fake Fire Prop Supplies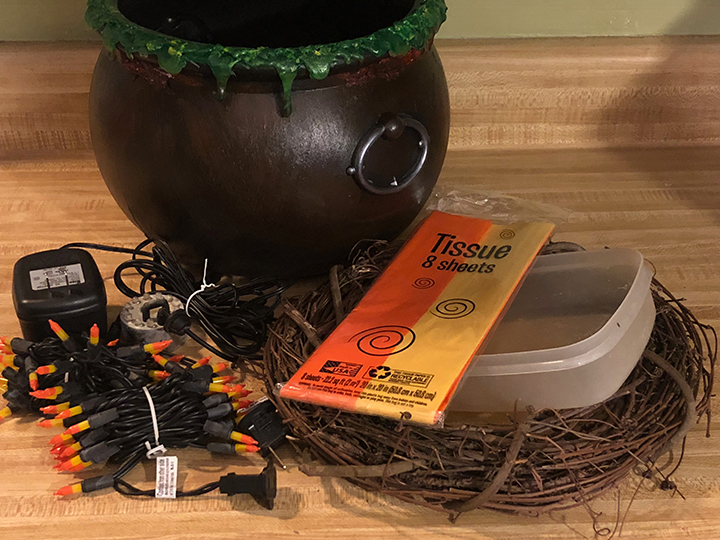 Mister with LED Lights (or dry ice)
Water
Cup (Slightly shorter than cauldron)
Plastic Container (That fits inside wreath)
Instructions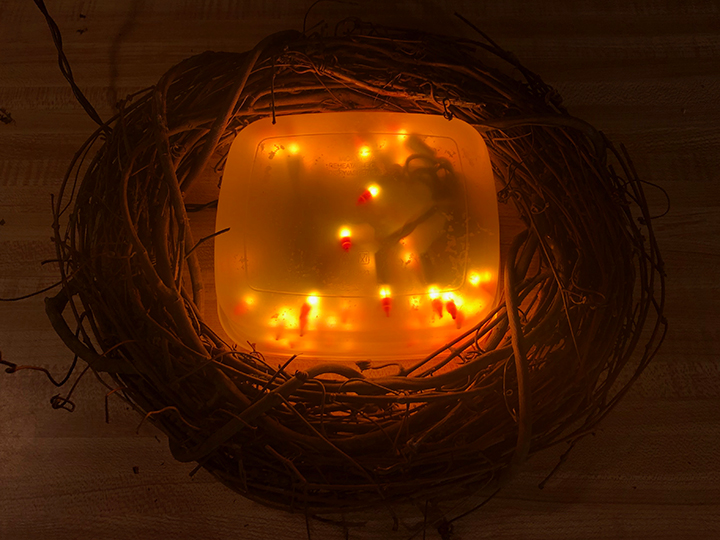 Place the lights under the plastic container. This is for safety as they will get hot and we don't want the tissue paper to light on fire. Depending on the surface you plan to place the prop on you may want to put a plastic sheet or cutting board under it too. Always supervise props that feature electricity and water – I am not responsible if you burn your house down.
Scrunch the tissue paper and place over the plastic container. I used one piece of yellow and once piece of orange.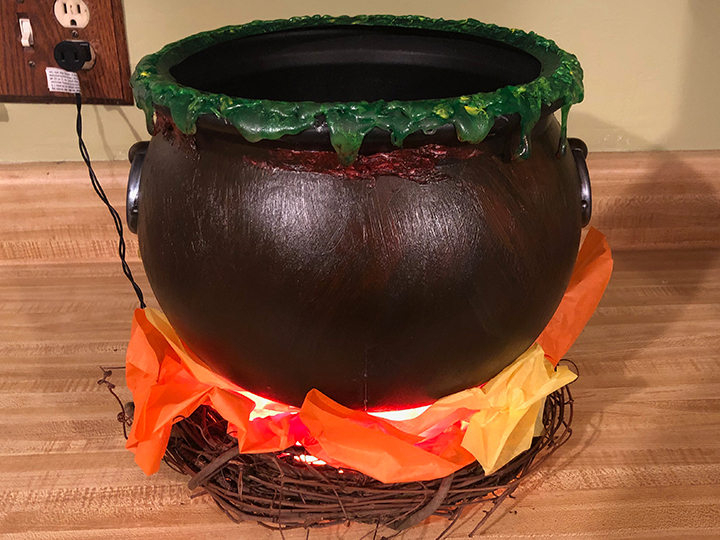 Place cauldron on top.
Place cup upside down in cauldron and put the mister on top. Add water – to the top of the mister, the cup will probably move around until you fill it with water as well.
Plug it in and turn off the lights! At this point you can move the tissue paper it to achieve the look you want.
That's it! So simple right?! I hope you enjoyed my Easy Fake Fire Prop Tutorial for Halloween. Now go and make one yourself! It looks super cool with the lights off surrounded by potion ingredients and other creepy stuff.
Next week we are going to be making Witch's Brew Mason Jars so be sure to check back!
Need a reminder? Do you want to keep up with all our upcoming projects? Join our mailing list!